Virtual and Real Office Solutions for Today's Businesses
Fairway Executive Suites enables you to choose an office solution based solely on your needs and budget. From a prestigious business address with no square footage at all … to the smallest mini executive suite … to the largest multi-room executive suite with a premium telephone package and high-speed Internet, you'll find a plan that's right for you.
The customized executive suites and virtual office plans at Fairway Executive Suites provide you an impressive professional image in a prime South Florida location. Office setup is both hassle-free and low in cost, unlike offices in traditional commercial space.
How can a customized office plan at Fairway Executive Suites improve your business?
Executive Suites Office Space
Allows you to establish and maintain an office at a prestigious address for as little as $365 a month without the high initial costs and monthly expenses of traditional office space, making it easy to:
Get your office quickly without all the hassles associated with setting up an office.
Lease from month to month.
Sign up for six months and get your seventh month free.
Have a full-time receptionist at no additional charge.
Get immediate setup with our optional high-speed Internet service.
Use your own phone or choose our optional state-of-the-art VoIP telephone system with a broad menu of high-tech services.
Take your office with you anywhere in the world when you travel simply by taking your phone, when you use our system.
Impress your callers with our optional telephone-answering service.
Reserve conference rooms as often as needed at no additional charge.
Save money by paying only for the administrative support services you need.
Make copies and send faxes conveniently for nominal per-page fees.
Enjoy complimentary coffee stations.
Easily reserve a conference room or office space in 650 locations worldwide.
Save money with exclusive corporate discounts including generous discounts for you and your guests at the Deerfield Beach / Boca Raton Hilton Hotel located only one block away.
Access I-95 in less than two minutes.
Reach either the Ft. Lauderdale Airport to the south or the Palm Beach International Airport to the north in only 30 minutes.
Enjoy quick access to the excellent shops and restaurants located along Hillsboro Boulevard.
Grab a burger or salad next door at Wendy's.
Do your banking in the same building where you work with the on-site Bank Atlantic branch.
Enjoy ample free parking with easy access for you and your guests.
Enjoy working in a professional office environment.
Virtual Office "Basic Plan"
Allows you to have a physical address in a prime location. This translates into:
Ability to receive a Florida business license.
Privacy for home-based business owners not wanting their home address on state business license and other business papers.
Considerable savings from not having to pay for square footage.
Virtual Office "Extended Plan"
Allows you to have all of the benefits of Fairway Executive Suites tenants with the exception of office space so that you can:
Save time and eliminate frustration with a state-of-the-art VoIP telephone system already set up for you.
Present an impressive professional image to your callers with live telephone answering.
Never miss a call or voice mail message.
Take your office with you anywhere in the world simply by taking your phone.
Pay for a conference room only when you use it.
Get an office for a day when you need it.
Easily reserve conference rooms or office space in 650 locations throughout the U.S. and the world.
Save money with exclusive corporate discounts at local and nationwide vendors. Discounts include everything from hotel rooms to shipping.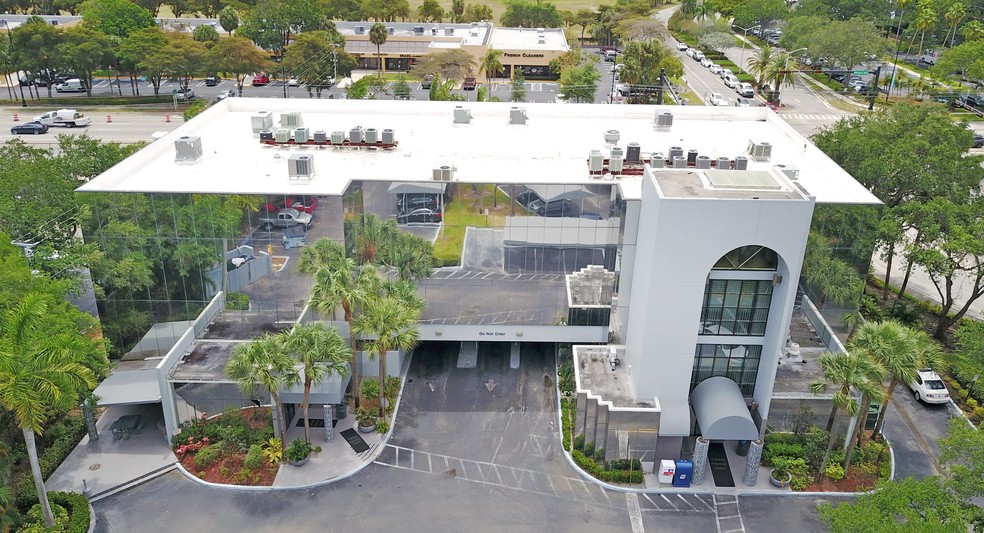 What does the Fairway Executive Suites Fair-Play Policy mean for you?
If you've never leased office space in a business center or executive suites site, you may not know the pitfalls that can cost you unexpected sums, ruin your office experience and keep you trapped where you no longer want to be.
A few of these pitfalls are hidden fees, exorbitant move-out fees, confusing invoices and lengthy lease contracts. All four of these are common practice with many executive suites and business center companies. A fifth pitfall is a management/support staff of cold, unfriendly, unhelpful, unavailable and unprofessional personnel.
But not so at Fairway Executive Suites…
Our "Hold Us to It" Fair-Play Policy
No contract fine print.
No hidden fees.
No move-out fees whatsoever.
Security deposit cheerfully refunded if no damages done.
Flexible month-to-month leasing.
Easy to understand invoices.
Consistent monthly billing.
Pay only for services you need.
On-site management/support staff is warm, friendly, helpful, available, responsive and professional.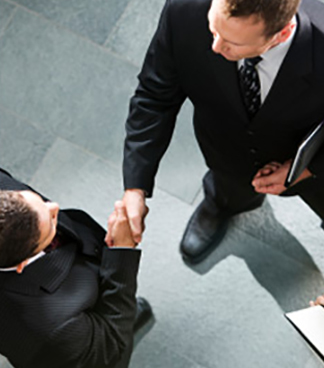 So when you need an office—whether a customized Executive Suite or a Virtual Office—you can proceed with confidence at Fairway Executive Suites … because fair play is our policy. And you can hold us to it.
Become our Fair Deal Partner – Get "60 for 6"
Are you an existing tenant with a friend or colleague who appreciates fair deals and who would benefit from having a turnkey affordable office at a prestigious location?
If you introduce your friend or colleague to us and your introduction results in his/her becoming a new tenant with a six-month lease, your friend gets the seventh month free … and you get a $60 American Express gift card. How's that for some fair-deal fun?
Fair Play Means Fair Deals
No Hidden Fees and No Fine Print
Because we're committed to playing fair, we tell you everything about our services and fees right up front. This means you can confidently choose the best deal that satisfies your needs as well as your budget.
As the fair-play office folks, here are just four of the ways we're different from many other executive suites centers, also called business centers:
1. Others promise great customer service, but not all deliver on their promise. Often the support staff is unavailable, and when they do respond to tenants' needs, they're cold, unfriendly and have "an attitude"—not exactly the face you want representing your business to your customers, clients and prospects.

How are we different?
Support staff warmth, friendliness, availability, helpfulness and professionalism are a big part of our Fair-Play Policy. Our people have a can-do attitude because we're committed to making your office experience great. If ever it's not, we want to know so we can correct it.
2. Some business centers quote a package rate for their telephone-answering service with, say, 20 minutes of telephone answering a month, which sounds ample. But when it turns out that it isn't enough, the additional per-minute charges creep up on you and become significant before you know it.
How are we different?
We answer your phone for one flat monthly rate as many times as it rings, for no additional per-minute charges.
3. Some business centers have been known to surprise tenants with costly move-out fees, wear-and-tear fees and/or business continuation fees.
How are we different?
Should the need arise, leaving us is quick, easy and fair. If you lease month to month, we need 30 days notice at the beginning of your final month. And if you're on a six-month lease, we need 30 days notice at the beginning of your sixth month. It's as simple as that.
We charge no move-out fees whatsoever.
We cheerfully refund your security deposit if no damage was done.
4. Some business centers have been known to charge tenants' on-file credit card with services that were not ordered. Then they ignore tenants' requests for a credit.
How are we different?
We never charge your credit card for any service that's not expressly ordered by you.
That's what we call fair play. If you agree and would like to learn more about our fair deals